CONVENTIONAL RADIATA PINE SEEDLING TECHNOLOGY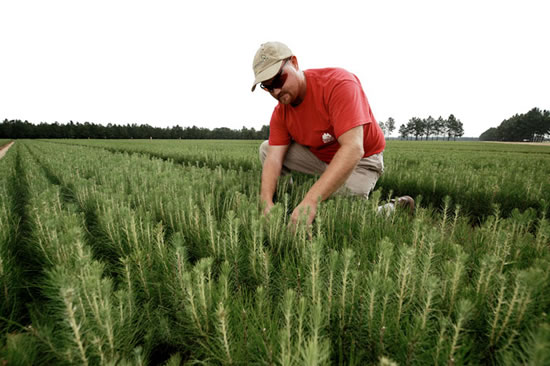 Using the best of our high-performance trees, ArborGen has developed seed orchards to ensure that all of our Radiata Pine seedlings begin with an excellent genetic basis. Utilizing our best elite germplasm, ArborGen has grown and identified parent trees that provide fast growth, good form, and great resistance to disease, stress, and insects. ArborGen has designed breeding programmes to combine the specific traits of our top trees to produce truly superior seedlings.
Conventional seedlings are produced using two different forms of breeding processes:

Open Pollinated (OP) Seedlings are produced from seed collected from trees benefiting from multiple generations of conventional tree breeding.

Contact one of our nurseries to learn more about Open Pollinated seedlings.

Control Pollinated Seedlings are produced from crossing specific elite parents to generate seeds with the highest genetic potential. These seedlings offer significant productivity improvements over OP seeds. Control Pollinated Seedlings are a major component of ArborGen's product offering in New Zealand and Australia. The elite parents are selected on the basis of key productivity traits such as growth, form, branching, and resistance to disease.
Get in touch with one of our nurseries for more information on Control Pollinated Seedlings.